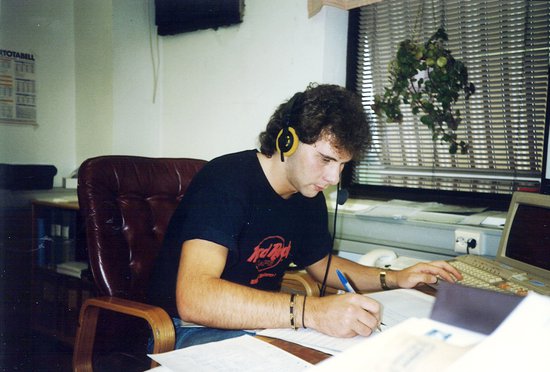 1985
Urban Andersson
Urban is one of the staff that has worked at Jula for the longest period of time, and he tells us something about it.
I started working at Jula in 1985, just when Jula was moving from the Jultorp farm to Skara. I spent a few months at Jultorp. I sat in the office on the second floor together with Lars-Göran, Irene and Marianne. The reason I went to Jula was that I wanted a job that I thought would suit me.
The fact that I've stayed is because I've enjoyed it, the work, the staff and the owners. At the same time the company has been continuously growing and developing, which means that there are new challenges all the time. You certainly don't get into a rut. The company has developed and changed so much over the years that it's almost like changing employer and jobs now and then.