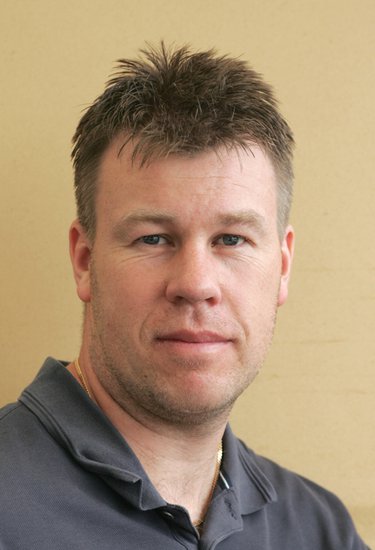 1989
Peter Billman
Peter, who new works as Deputy Warehouse Manager, tells us about his time at Jula.
I started working at Jula in 1989. I had a job before, but I was doing my military service in Karlsborg and didn't want to stay on at my old job. So at the end of my military service I looked for a new one. One of the jobs was as a warehouseman at Jula. Irene Blank was the first person I met at Jula. It was all arranged the same day, and I could start immediately after demobbing.
I've stayed on ever since that. There were not many of us in the warehouse at that time. There were about 7-8 of us, a great gang. You certainly can't deny that it's developed a lot since then. At that time the warehouse was where Jysk is today in Skara. We also had about 20 containers and a few tents to find space for all the products. It had to work even when it was minus 20 degrees. We often had to warm up the locks with gas jets to get in the containers.
The department store on Drottninggatan in Stockholm opened in 1992. There were no trucks then, so we sent every thing by roller containers instead. It's a bit different today with our 24 metre long trucks The first deliveries from China to the warehouse in Skara were completely unsorted. We had to pick everything out and sort it on the floor.
When I first started I was working every fourth weekend in the store. I remember the first weekend when Urban Andersson, who was new, and Lennart Karlsson and I were more or less on our own in the store. You had to learn the job quick. There were a lot of funny episodes over those years. I remember when Lars-Göran on one occasion wanted to train staff to be opticians when we started selling glasses.
One of the early bestsellers was a compressor with article number 12020 (they had five digits then), everybody who was there at that time can remember it.