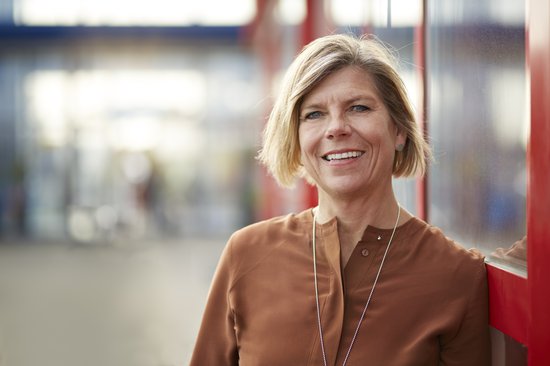 1998
Maria Ohlsson
Maria Ohlsson has worked with accounting at Jula for 20 years. Since 2011 she has been employed at G&K Blanks Fastigheter as an accounts manager and has seen the expansion of both Jula and the real estate company. Maria tells us about her time at Jula and G&K Blanks.
In the autumn of 1998 I applied for and got the job as an accountant at Jula Postorder AB. At that time Jula had just opened its fifth store, in Uppsala. Jula had around 250 employees. 20 years later I'm still here, but now at G&K Blanks Fastigheter. Jula has grown over the years, as the real estate company also has done.
Mikael Fellbrandt (chief accountant), Kerstin Halvordsson (accounts manager) and I, were employed the same year and we all sat for several years in the same room on the second floor of the Jula building, says Maria. Lars-Göran Blank often came in to see Mikael, who was already chief accountant. Kerstin and I sharpened our ears to hear what was going on, Maria remembers. It was personal information at the time. Once Lars-Göran – after a purchasing trip – gave a pearl necklace to all the girls in the office, that was our bonus then! There are lots of amusing memories from the years when the Spirit of Jula was created.
I was soon looking after the accounting at the real estate company G&K Blanks Fastigheter, and became employed on a full time basis. Since then the company has grown and diversified, and today there are nine subsidiaries. G&K Blanks became wholly owned by the Jula Holding Group in 2019.
I have also developed personally and been given more responsibility as accounts manager. With the support of a controller at Jula, I am also responsible for the consolidated financial statements and the Annual Reports. I also work closely with the auditors and before the closing of the accounts and the audit there can be a lot to do to get all the figures in place.
Now that G&K Blanks Fastigheter is wholly owned by the Jula Holding Group in 2019 we can look forward to the effects of synergies as we come closer to Jula.