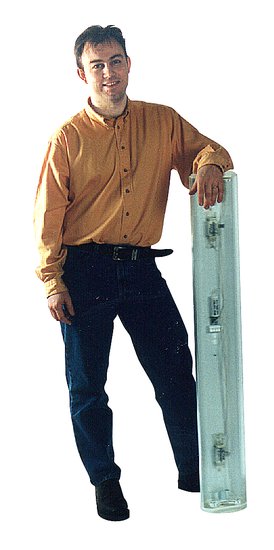 1989
Lennart Karlsson
Lennart is now the CEO of Jula Logistics AB He tells us something about his time at Jula.
I started working at Jula in 1989 and ended up there purely by chance when I moved to Skara the same year. I rang round to several different companies and received some offers, but I fell for Jula.
There are several reasons why I've stayed on at Jula, but above all it's because I've had the opportunity to try quite a lot of different assignments during all these years. The variety of assignments has been very stimulating. I have been a warehouseman, store salesman (in the beginning we were scheduled for weekends at Julahuset in Skara), mail order manager, central warehouse manager, purchaser, product manager, purchasing manager and logistics manager.
The most exciting thing I've been involved with here at Jula was the build up of the central warehouse to what it is today, and in particular the first time in 2005 when we moved all of the old central warehouse. We had to move 20,000 pallets in four days and change the entire layout with lots of new IT solutions. Everything had to be ready for the Monday to keep the business rolling on as before.
Looking back another amusing memory is in the 90s when our warehouse consisted of lots of containers and tents for a lot of products. In the winter it was not unusual to start the day by thawing the locks to get in the containers, and then pick your way among jacks from Italy that weighed over 100 kg. Fortunately the logistics have developed since then.