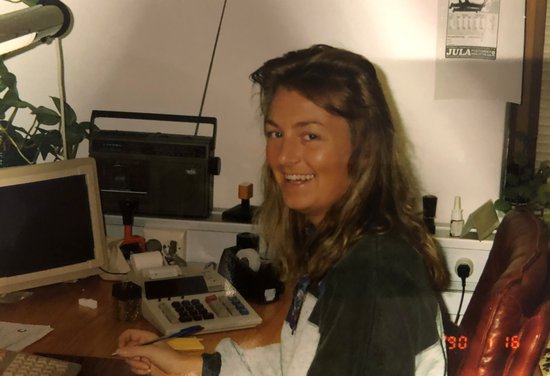 1986
Karin Jannesson
Karin Jannesson started at Jula in 1986, after being asked to jump in as a replacement for Karl-Johan's sister who was going on parental leave. Read about her journey at Jula here.
After finishing high school I worked in the finance department at a manufacturing company for year or two before going to California as an au pair . When I came home again I worked in the restaurant business for a while, but it was not for me. I applied for a job at Jula, and that was a new beginning.
For 10 years I worked in the finance department, but at that time you had to jump in and help out with a bit of everything in the company. You could be sitting at the checkout, or helping with the mail orders. There were only two of us working in the finance department. There was a lot of manual work, and I remember cycling down to the bank with the day's takings sometimes. It felt a bit scary, so I used my husband as a bodyguard. I also had to stand as a model in the Jula catalogue.
After one year of maternity leave I came back and started working at the reception before starting as an assistant in the purchasing department. I was in contact with our suppliers for many years and worked with purchasing. Today I'm working in the admin department, which is part of the supply chain.
It's been fun to take part in this journey and to see how Jula has grown over the years. I have worked together with lots of nice colleagues and learned something new almost every day, which is one reason why I've stayed on for so many years.