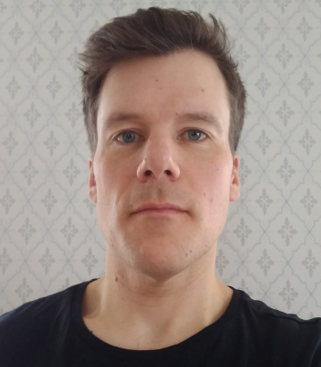 2012
Erik Olofsson
Erik Olofsson, 40 years old.
Describe in which way you are home-improver
I'm finishing off the renovation of an old log house from the early 1900s. The house that my mother grew up in. I have added new insulation and replaced the panelling on all of the house, and also built a large patio.
Tell us about a home-improvement project you are satisfied with – big or small
I am very pleased with our patio. I started it last year, but it's still not quite ready yet. Hope to finish it this summer.
How did you celebrate your 40th birthday?
I celebrated with a soup lunch and cake, at home in our house with the family, relations and friends. Hopefully there will be some form of party later on in the spring.
Which is your favourite product/thing in our product range?
I love my Senco nail gun, which I bought at Jula. I have also bought several oven dishes from OBH Nordica, which are superb.
Do you have any tips about a product you would like to see in our product range?
Difficult, Jula already has most things. But I would like to have a stable table for my Meec router. The one that Jula has today seems to be a bit unstable, unfortunately.