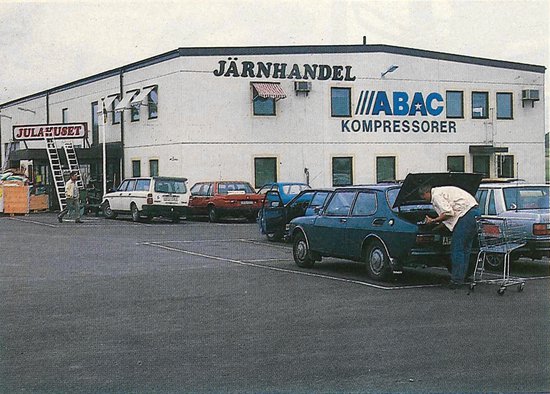 1985
The first department store opened in Skara
The focus of the new company was on mail order sales. The company introduced very aggressive pricing, and customers not only shopped via mail order, but also flocked to Jultorp. The sales pressure grew to be so intense that the family felt they needed to find a new and good location to run both mail orders and retail sales.
Initially they looked at the nearest rural centre, Vara, but the choice finally fell on Skara. Karl-Johan had gone to the Cathedral school in Skara and was impressed by the commerce taking place at the busiest crossroads in Skaraborg, the Vilan crossroads by the E20 and highway 49. The family acquired a site at the crossroads and opened the first Jula department store. At that time Jula had 10 employees and a turnover of SEK 10 million.
In the beginning there was still a strong focus on mail order sales in the new store. "You could say it was a kind of warehouse where customers could come in and shop", says Karl-Johan. Apart from the store and warehouse, the property also housed Jula's head office.