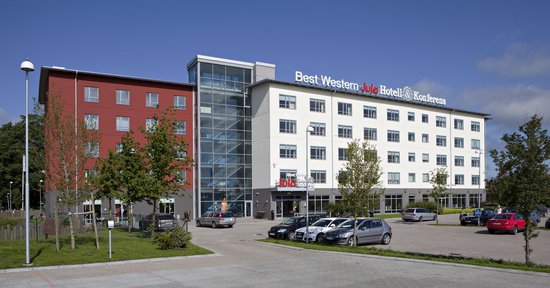 2007
The Jula Hotel in Skara is inaugurated.
Lars-Göran and Karl-Johan Blank, G&K Blanks Fastigheter, bought in 2005 the old VIP motel in Skara, which was later demolished. The idea was to build a commercial property with a hotel above it on the site of the old motel. After failing to get a building permit, Lars-Göran took over the project in private. The Jula Hotel in Skara was inaugurated in 2007 and has been built out over the years, now accommodating a large art gallery with works of art by Anders Zorn, Carl-Larsson and others.
Lars-Göran felt that he wanted to develop other private matters and needed capital. To solve this issue Karl-Johan acquired shares in Jula from Lars-Göran, who then obtained the capital to build the Jula Hotel and purchase works of art and other real estate. The change in the ownership structure led to Karl-Johan becoming the principle owner of the Jula group.