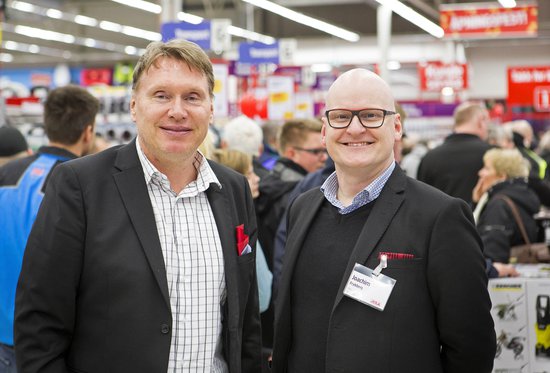 2019
The Jula Holding Group is developing
Jula has historically perhaps mainly been associated with retailing in department stores and online. The group has evolved from the business, with operations in several different fields. The idea is that the different parts of the group (retail, real estate, finance, logistics and hotel) will form a strong whole, where efficiency is developed through profitable synergies between the different parts of the group.
Karl-Johan says:
Different business areas have developed and created new business opportunities as the business has grown. Some of these have developed into independent companies that are now part of the Jula Holding Group. With this arrangement we see excellent opportunities for the businesses to support each other.
Jula Holding is the executive owner company in the group. The idea is that the group will acquire, start and develop new and existing businesses. Synergies and additional value are of prime importance, the different activities of the group should support each other.
The new president for the Jula Holding Group is Joachim Frykberg. Joachim has been the president of Jula AB since 2011, a position that he will retain in his new assignment. He says:
It's obviously exciting to face new challenges and the group feels like a natural step in the development of Jula. The basic concept behind the group is to widen the value chain with a view to creating profitability on the basis of several platforms.