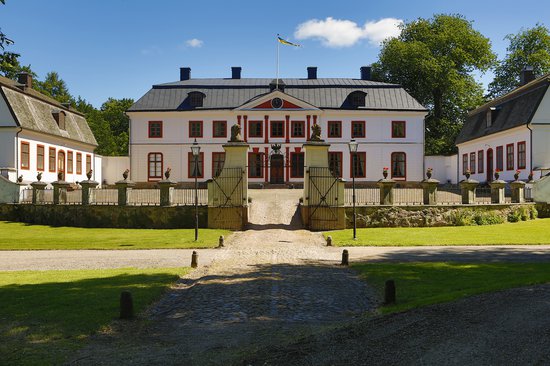 2014
Stora Ek and Sparresäter
Karl-Johan privately buys manor houses in the countryside of Skaraborg. He tells us:
Stora Ek and Boterstena
There was an executive auction at the Swedish Enforcement Authority in Skövde with around 80 prospective buyers for Ragnar Utne's estates Stora Ek and Boterstena near Mariestad. First I bought Stora Ek, and then Boterstena. They are fine estates with a total of 2400 hectares and fine forests and arable land. It was a very exciting auction that you could write a lot about. My father and I had talked about buying a larger estate for many years. I told him there would be an auction soon, and showed him the property. He brightened up and thought it was a good idea. Unfortunately my father passed away a few days before the auction, but I'm sure he would still think it was a good buy. The Stora Ek estate is now around 2500 hectares and a lot of effort has been put down to improve the standard of the premises and the surroundings.
Sparresäter
The Västra Götaland region were selling their college of forestry with its fine buildings, which I bought privately. The premises included machine rooms, lecture rooms, conference rooms and bedrooms. Initially there were about 370 hectares of tree farm, which has now been increased with about 100 hectares of forest. We have begun to improve the standard of the buildings and the surrounding area.