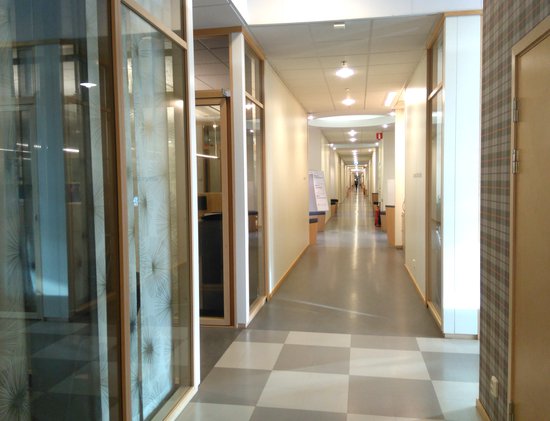 2008
New head office
Jula now moves into a new head office over the central warehouse in Skara.
Karl-Johan tells us:
At that time we had a lot of offices at several different places around Skara. We were therefore planning for a new head office over the central warehouse. Auditoriums and a staff kitchen were already in place when the warehouse was built. An entresol was built over the loading bay in the central warehouse. That is where I built a modern office, which was far too big, with a high ceiling and lots of space. In the past we had a tendency not to build places big enough, but not this time. All the office staff moved in and it echoed half empty, but we had a lot of space to grow in. After a few years of powerful expansion we needed a substantial extension, but that was easy in that we already had the long entresol.