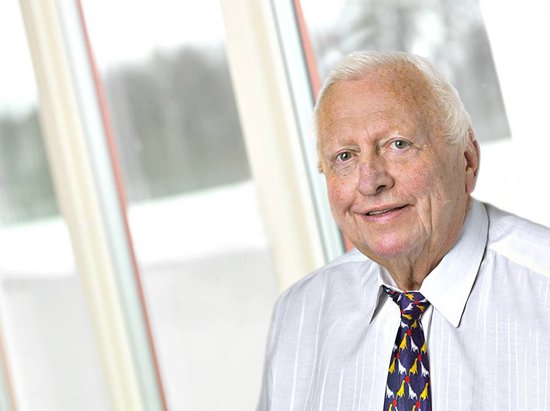 2014
Lars-Göran Blank departs this life
On the 1st of March, Jula's founder Lars-Göran Blank passed away after a period of illness. Through his entrepreneurial spirit and boldness he put his stamp on the Spirit of Jula and what Jula is today. Lars-Göran was 75 years old.
Lars-Göran was born on the 3rd of August 1938 in Hjo by Lake Vättern. He grew up as the only child in a large house together with his parents Gunborg and Göran Blank and maternal grandparents. In his youth Lars-Göran was a distinguished yachtsman (Snipe). He was also something of an adventurer and went to sea at the end of the 50s. He signed on in Gothenburg and began working as motorman and turner for the Swedish American Line on the ships M/S Stegeholm and M/S Stureholm.
After spending time at sea Lars-Göran returned to Hjo, where he married Irene and they had three children. Lars-Göran built his own house in Hjo. When Lars-Göran got a new job as foreman the whole family moved to Larv on Varaslätten. The desire to create something of his own grew. After some time Lars-Göran rented land and started the first company, called Roos & Co. The name of the company was subsequently changed to Tranesläpet and manufacturing began at Tranekullen. They made trailers for cars, boats and horses. At one point they had 40 employees. Nevertheless, Tranesläpet had problems with profitability and the business was taken over by another contractor.
After the loss of Tranesläpet a new business developed at the Jultorp farm, also located in the parish of Larv. Manufacturing was begun in a new company, called Jula Industri after the farm.
The rest is, as they say, history...