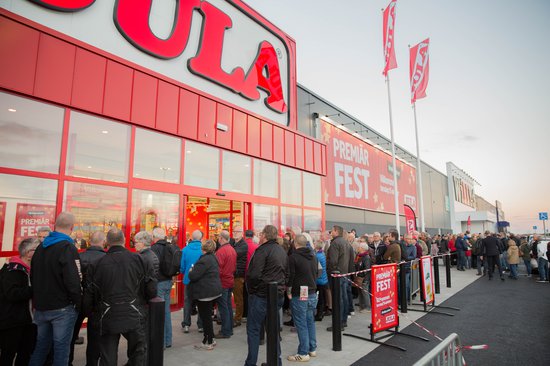 2015
Jula's second department store in Skaraborg is opened
Properties consisting of around 18,000 square metres had been acquired some years ago by G&K Blanks Fastigheter at the Stallsiken shopping centre in Skövde. It resulted in Jula's second department store in Skaraborg opening its doors.
Karl-Johan tells us:
Competition is increasing in Skaraborg, and commerce is growing at Stallsiken. I saw opportunities in this commercial location and we acquired the large site in two phases.