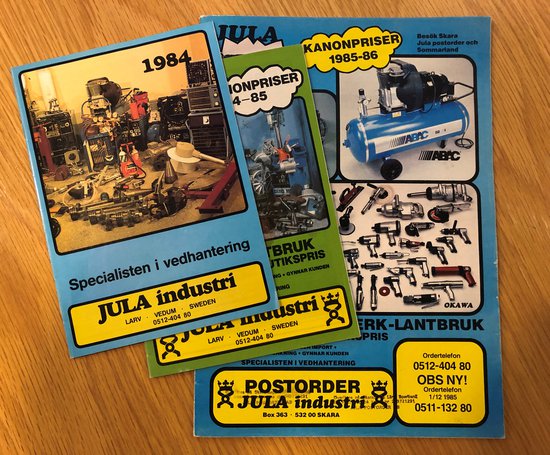 1984
Jula Postorder AB starts up
Mail order sales went so well that Lars-Göran and Irene, together with their children Karl-Johan and Marianne, started a new company, Jula Postorder AB (in 2010 the name was changed to Jula AB). The manufacturing remained in Jula Industri AB, which Lars-Göran and Irene kept until 1991.
The focus of the new company was on mail order sales. Karl-Johan introduced very aggressive pricing, and customers not only shopped via mail order, but also flocked to the farm. The family felt that they needed to find a good location to run both mail orders and retail sales.
At that time Jula had 10 employees and mail order sales, and achieved a turnover of SEK 10 million. Karl-Johan's mother Irene also worked at the company with HR and finance, and the sister Marianne worked in customer service.