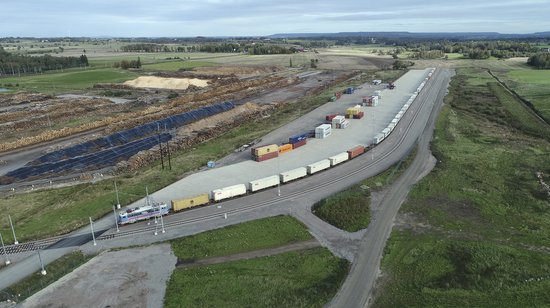 2018
Jula Logistics is developed
The logistics company Jula Logistics acquires the Dryport in Falköping. The acquisition is a milestone in the history of Jula Logistics and signals the development of the company into an integral part of the Jula Holding Group.
Jula has made major investments in the rail shuttle over a five-year period. The development subsequently led to the possibility of an acquisition. This awoke the interest of other players in search of an expansion to their logistics. The site was therefore extended with the acquisition of an additional 300,000 square metres and extra rail tracks.
Lennart Karlsson, logistics manager at Jula AB, is appointed CEO of Jula Logistics. He says:
It feels great, of course, and inspiring. It's a very exciting initiative and it feels really good to be able to put more focus on the further development of Jula Logistics AB.