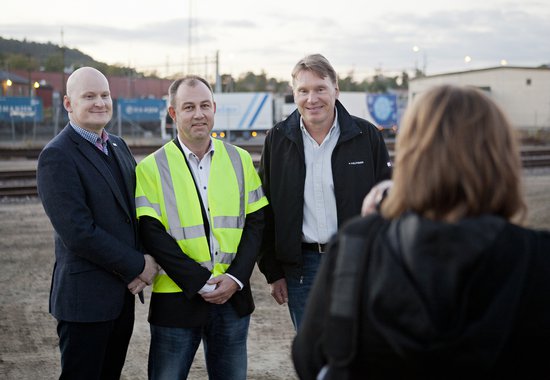 2013
Jula builds Dryport
Jula builds a Dryport (system for transport of goods without direct connection to shipping) in Falköping together with the municipality, which provides a unique solution in terms of the environment and logistics. The solution includes special permission for 30 metre long trucks (Swedish regulations normally only permit 24 metre long trucks) for transports between Skara and Falköping.
Jula has developed the project together with the haulage company Schenker. Jula accounts for the large container volume, while Schenker looks after the transportation from the Port of Gothenburg to Jula's central warehouse in Skara.
Lennart Karlsson, CEO of Jula Logistics, was instrumental in the Dryport project.