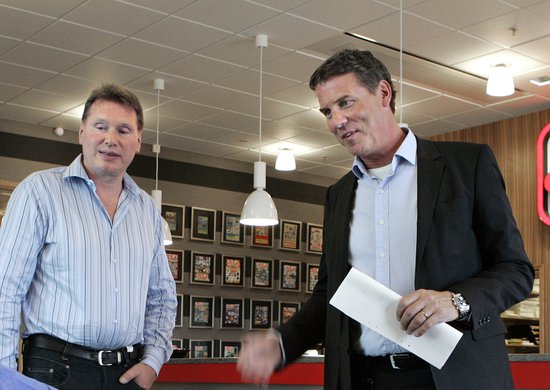 2009
External president appointed
Karl-Johan becomes CEO of the Jula group after having been vice president for the last 18 years and production manager since 2000.
He tells us:
Everything had gone at a rapid pace, with expansion, establishment trips, purchasing trips, construction etc., and with a small organisation. We were on track, but at the same time we had sharp growing pains. We had been highly placed in the list of Sweden's super companies for seven to eight years. I felt that someone else could take part, pull their weight and bring in a few new ideas.
An external president was therefore appointed for Jula AB. It was Johan Åberg, previously CEO for Bauhaus in Sweden, who received the assignment.
Karl-Johan continues:
It feels really good to welcome Johan Åberg to the company. The choice of Johan Åberg, with his solid background as a business manager, strong focus on the customer and his passion for retailing, feels very good. We have fantastic staff and well functioning logistics with our new central warehouse. We are in the process of trimming in our new business system, and with the new head office in place the future looks undeniably bright. After being involved with the company for 30 years I will continue to take an active part and I'm looking forward with Johan's help to leading Jula into the future.
Lars-Göran has in the last few years gradually withdrawn his engagement in the company as a result of his commitment to other projects and failing health.