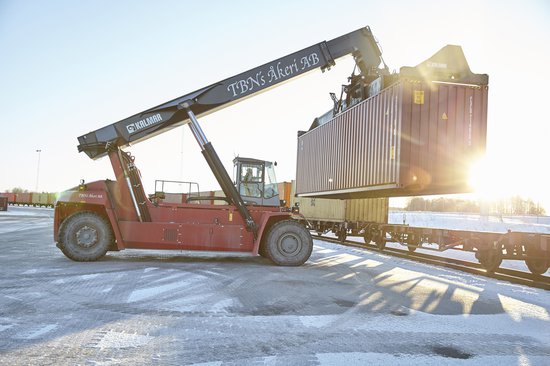 2014
Dryport Skaraborg is inaugurated
The new logistics called Dryport Skaraborg is inaugurated to facilitate ecofriendly transportation by train between the Port of Gothenburg and Falköping. With its large flow of containers to the central warehouse in Skara, Jula is a leading player in the creation of Dryport Skaraborg. On an annual basis there are about 5000 fewer transports by truck between Gothenburg and Skara.
Joachim Frykberg, president of Jula AB, says:
We are convinced that this is a good and sustainable solution for our container traffic. Our long-term commitment has led to the acquisition of 22 goods wagons for the rail shuttle.