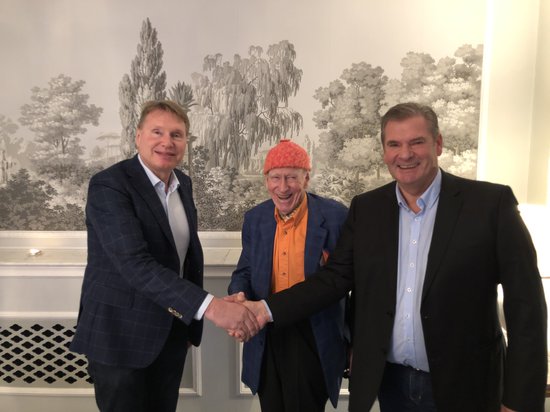 2018
Cooperation leads to new department stores
Cooperation between Karl-Johan Blank and Olav Thon leads to eight Jula department stores in new locations, starting in 2019; six department stores in Norway and two in Sweden. Also in the photo Per Jacobsen, Country Manager for Jula Norge AS.
Karl-Johan on the deal:
Thon has good locations. For us it's about doing good business together, so that both parties are satisfied, and I think we have succeeded. The cooperation is good for Jula, and it's also good for Thon. We have an understanding of our different perspectives as entrepreneurs and this is fundamental to put this kind of cooperation together.