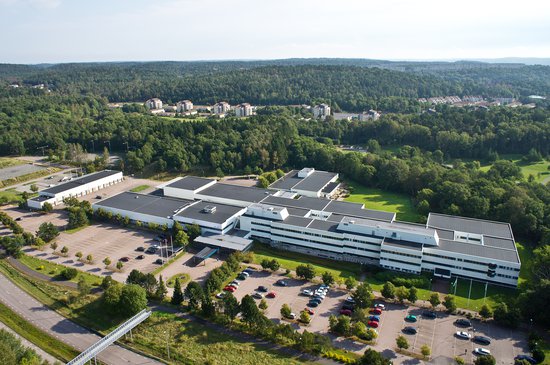 2011
Angered, Gothenburg
Over the years the property in Angered has been developed in a fantastic way and today is virtually fully rented, to a large extent to the City of Gothenburg. Today there are several municipal offices in the property and in the autumn of 2018 a nine-year compulsory school to accommodate 500 pupils was completed. There are further plans for development and expansion.
Karl-Johan tells us:
The big real estate company, Kefren, had been declared bankrupt. I saw an opportunity to buy this large property in Angered with its special location, which had previously been the head office for Volvo Sverige and was now almost completely vacant, and at a good price. There was an auction over the speakerphone at the Swedish Enforcement Authority in Skövde and their were a lot of offices involved. I like auctions and have bought a lot through them over the years. I had decided to buy this property, and after an exciting auction I actually did. It was a fantastic acquisition for G&K Blanks Fastigheter. There were also several other commercial and logistics properties I was interested in. Johan Carlberg, CEO of G&K Blanks Fastigheter, and I should have paid them more attention, but we were somewhat cautious and focused on the Angered property instead.